The Den Breejen Group is active in both the industrial and civil markets. We blast and paint industrial plants, facilities and other pipelines. We also conserve civilian structures such as bridges, locks and other corrosion-sensitive infrastructure.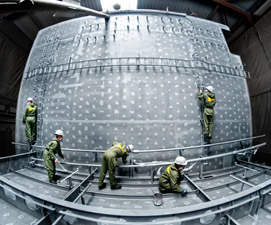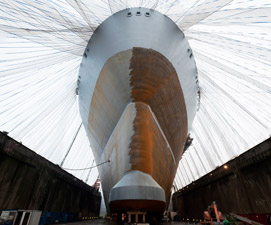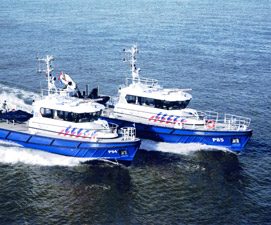 Industrial & Civil
The Den Breejen Group carries out blasting and paint work on industrial and civilian objects. New construction projects as well as existing facilities and objects are carefully conserved, such as (petro) chemical plants, tanks and facilities, power stations, masts and other pipes. Besides industrial work, Den Breejen also provides the necessary knowledge and skills to preserve civilian objects, such as locks, bridges and other infrastructure that is susceptible to corrosion. Den Breejen focuses on individual assignments, but also accepts contracts for structural maintenance.
At any Location
Our blasting and painting is usually done on location, anywhere in the world. This means our people, facilities and other equipment are established at our partner's or client's site. In other cases, Den Breejen provides flexible and appropriate solutions with its own blasting halls and painting locations, as well as its mobile workforce, facilities and equipment.

Effective
In many situations, Den Breejen carries out blasting and conservation work outside our client's normal working hours. This ensures the most effective working environment for our partners by minimising disruption to their own work. This flexibility makes us a unique and pleasant partner to work with.