The Den Breejen Group is active in the new construction market and the repair and maintenance market for drilling platforms and other types of offshore platforms and objects. We work at any location, on land or at sea.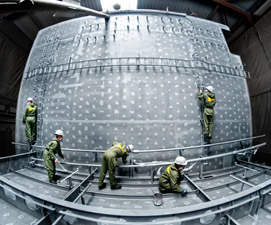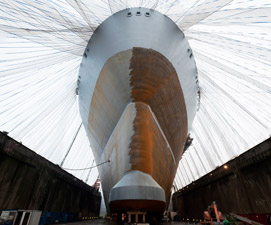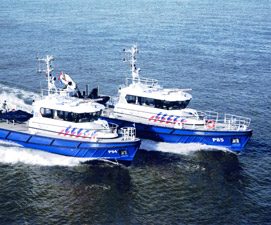 Offshore Market
We blast and conserve every conceivable surface both on the inside and outside of offshore platforms, at any location on land or at sea.
Permanently on Location
For our largest clients' new constructions, we integrate blasting and paintwork by temporarily establishing ourselves at the external location, anywhere in the world. Our people, blasting halls, facilities and other equipment are established at our partner's site. In other cases, Den Breejen can provide flexible and appropriate solutions thanks to its mobile workforce, facilities and equipment.

Effective
In many situations, Den Breejen carries out blasting and conservation work outside normal working hours at the partner site. This ensures the most effective working environment for our partners by minimising disruption to their own work. This flexibility makes us a unique and pleasant partner to work with.

Black Sea
Den Breejen Romania recently carried out successful offshore activities in the Black Sea for a drilling platform under maintenance. Please contact us for more information or references.

Let us
give you
a hand