One of the Den Breejen Group's specialities is the blasting and spray painting of both newly built naval vessels as well as those in need of maintenance and repair. Our many years of experience allow us to easily meet the stringent requirements set by the Royal Netherlands Navy for companies both at home and abroad regarding the conservation of its ships.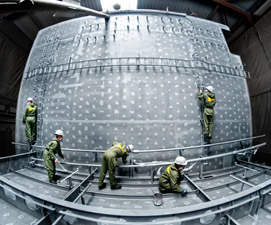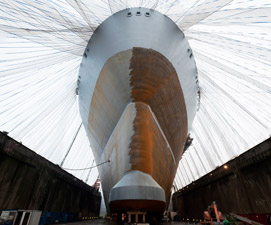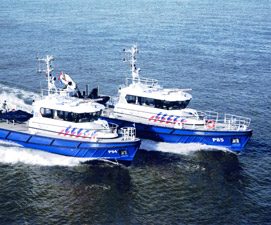 Strict Requirements
The Den Breejen Group has conserved naval vessels at home and abroad for many years. We comply with the stringent requirements for the conservation of these vessels, such as the IMO Performance Standard for Protective Coatings (PSPC).
Permanently on Location
For our partners' construction of new naval vessels, we integrate blasting and paint work by temporarily establishing ourselves at the external location, anywhere in the world. Our people, blasting halls, facilities and other equipment are established at our partner's site. In other cases, Den Breejen provides flexible and appropriate solutions thanks to its mobile workforce, facilities and equipment.
The best partner for shipbuilders